This 2000W Basic Complete Radio Station Package is a very economic and good quality complete radio station set up and get you on the air to start broadcasting.
This 2000W FM radio station package include one 2000W FM transmitter, two bay dipole antenna system, one 50M coaxial cable, one 12channel console mixer, two microphones, two BOP covers, two monitor headphones, one pair monitor speakers, two microphone stands, one audio processor.
Please note that we take any items out if it is still beyond your budget or we can add or replace any items to suit your specific needs.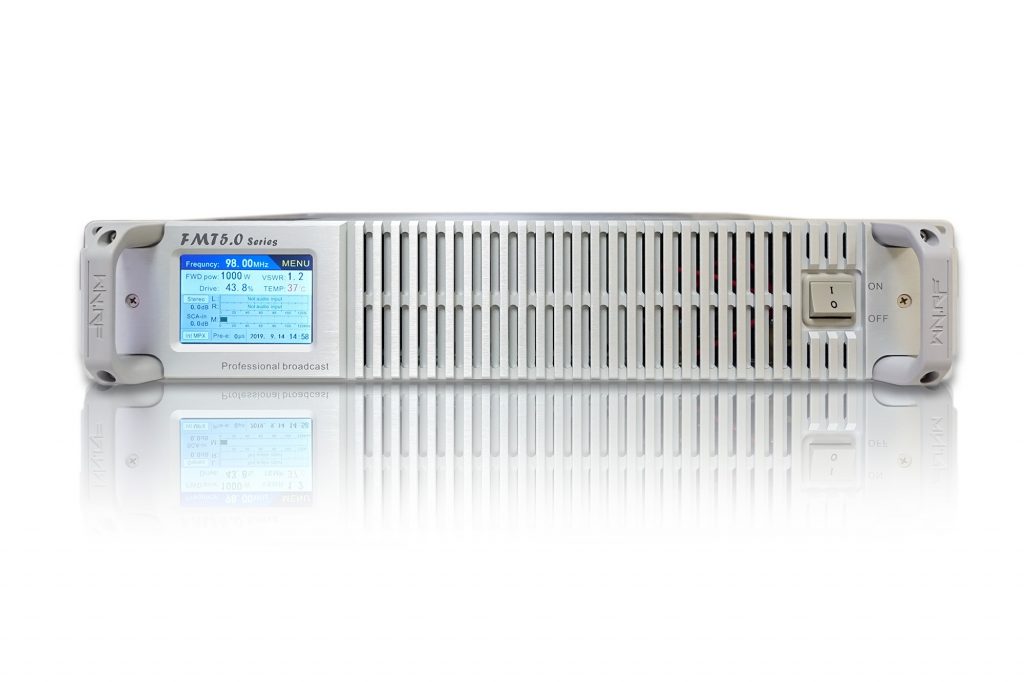 2000W FM Transmitter
This 2000W FM transmitter integrates the exciter and power amplifier, output filter, switching power supply, etc into a 2U high 19-inch standard case. It has 3.5-inch LCD display, PLL modulation technology, CD sound quality. It can input analog audio signal and AES / EUB digital signal.
Frequency: 87.5-108MHz,
Frequency step value: 10KHz
RF output power: 0 ~2000W ± 0.5dB
RF output impedance: 50Ω
RF output connector: L29 female
RDS / SCA input: unbalanced BNC
Pre-emphasis: 0μs, 50μs, 75μs (users can set)
Power supply voltage range: single phase 110 ~ 260Vac
Power consumption: <1000VA
Operating temperature range: -20 to 45 ° C
Working method: continuous work
Cooling method: forced air cooling
Dimensions: 483 x 320 x 88 mm
Weight: 10Kg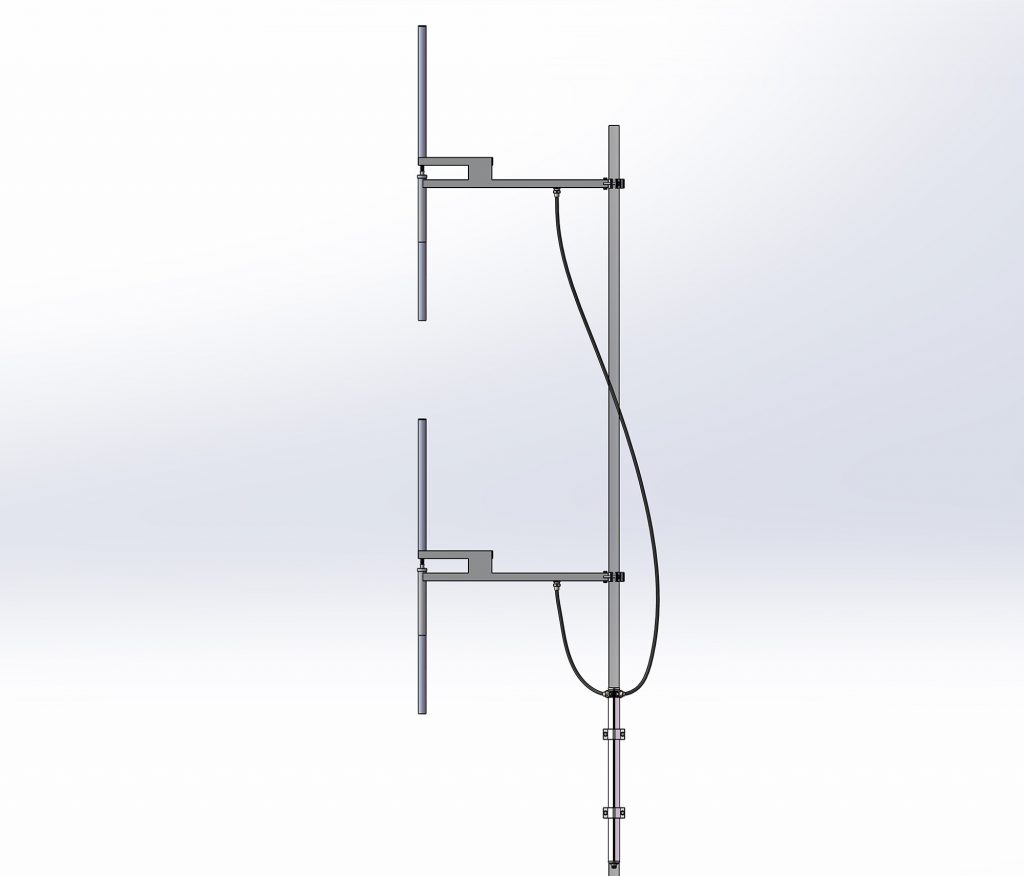 Two Bay Dipole Antenna
This is a 2-antenna FM dipole antenna array with a power capacity of up to 3kW. Package 2-Bay Dipole FM Antenna and Accessories is ready to install 2-bay omni-directional dipole antenna system. The 2bay fm dipole antenna system complete with antennas, power divider and jumper cables and connectors.
This 2bay omnidirectional dipole antenna, vertical or horizontal polarization wide band requiring no tuning. Weather resistant being entirely made of anodised aluminum and with a PTFE insulator.
These antennas are demountable into several parts to facilitate easy and economical shipping.
The antenna should be mounted on a pole support and clear of any nearby metal structures.
Center frequency: 98MHz
Bandwidth: 20MHz
Input maximum standing wave ratio: ≤1.15
RF input power: ≤ 3000 W
RF input impedance: 50Ω
RF input connector: L29 DIN
Net Size:80 x 9000 x 800mm (without measuring handles and protrusions),
Package Weight:12KG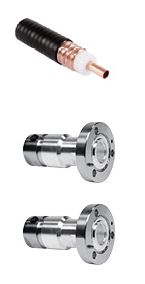 50meters 7/8″ coaxial cable with connectors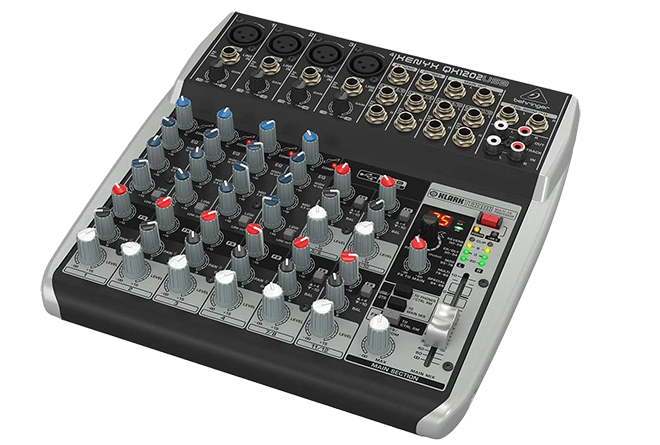 BEHRINGER Xenyx QX1202USB Mixer
Premium 12-Input 2-Bus Mixer with XENYX Mic Preamps and Compressors, British EQs, Klark Teknik Multi-FX Processor and USB/Audio Interface
4 microphone inputs with 48-volt phantom power, compressor, 3-band EQ and peak LEDs 1 AUX post-fader 4 stereo inputs Internal Klark Teknik multi-effect device 2 Track inputs and outputs Master fader USB audio interface Dimensions (H x W x D): 50 x 250 x 248 mm External power supply.
Along with their built-in USB/audio interfaces, the QX1202USB comes with all the recording and editing software needed to turn your computer system into a complete, high-performance home recording studio.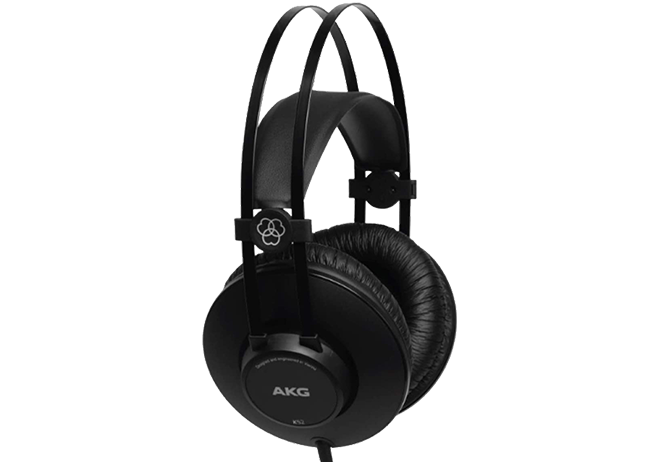 AKG Monitor Headphone
Headphones
Closed
Circumaural
Impedance: 32 Ohm
Sensitivity: 110 dB SPL/V
Frequency range: 18-20000 Hz
Max. input level: 200 mW
2.5 m Cable with 3.5 mm jack and 6.3 mm adapter
Weight: 200 g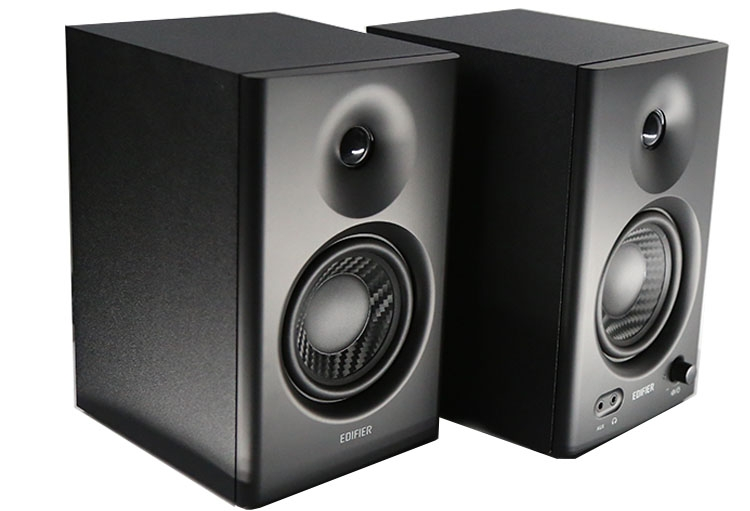 EDIFIER Monitor Speaker
2-Way Digital Monitors deal for computer studios, audio and multimedia workstations True bi-amping mode with 4 amplifiers – 2 per speaker 150 W digital power amplification 1″" Silk dome tweeter Long-excursion 5″" woofer Frequency range: 55 – 20000 Hz Maximum SPL: 100 dB @ 1 m Advanced Waveguide Technology for extra big sweet spot Setting options for room adjustment USB input for direct connection to a computer (plug and play, no driver required) Two analogue inputs with XLR and TRS connections – can be used simultaneously with a digital signal source Plastic housing Dimensions: 254 x 204 x 178 mm Weight: 6.5 kg 2 m speaker cable included

COMPOSER PRO-XL MDX2600 V2
The reference-class MDX2600 is a marvelous dual-channel Expander/Gate/Compressor/Peak Limiter that is ideal for: compressing mono/stereo signals and providing virtually inaudible noise suppression, without loss of high frequencies; increasing vocal presence and energy; and limiting, or smoothing out extremely-high signal peaks. Additionally, the MDX2600 features an integrated Dynamic Enhancer, De-Esser, Low-Contour filter and our revolutionary, switchable Tube simulation – for the extra warmth and transparency of classic tube circuitry. Put simply, the MDX2600 can do amazing things for your vocals or instruments – providing virtually everything you need for studio-quality dynamics processing!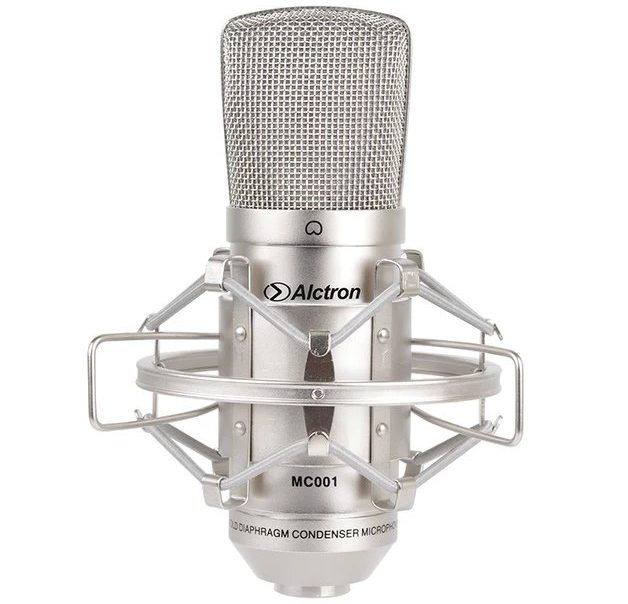 Studio Microphone
It is a professional wide-diaphragm condenser mic with and internal 6dB 100hz low frequency roll off switch and very cute shape. It characters with high sensitivity, low noise, wide frequency response and high SPL handling as well, thus make it ideal for on-stage performance, instrument and vocal recording. It is perfect for broadcasting and sound performance. Besides, it is also the better choice for those music fans and home-recorders.
High Performance FET Condenser MIC
1、High-SPL capability
2、Extended frequency response
3、Exceptionally wide dynamic range
4、Pure and realistic sound quality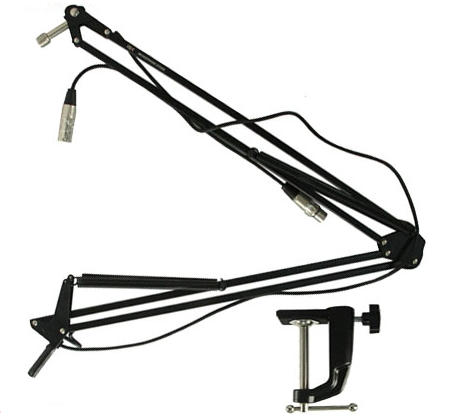 iSK Microphone Stand
Adjustable to any position
4 outbuilt springs
Horizontal or vertical installation
Hollow beam enable cable go through inside
Stable design of 2 tubes lower section and 2 tubes upside
5*2.5M double shield mic cale with metal connector
ASD-40 mic arm has a wide recording range
Can be widely used for personal recording podcast etc
Height can be adjusted;
The stand can be fixed or locked on the table;
Can be clamped on the table
Microphone Scissor Arm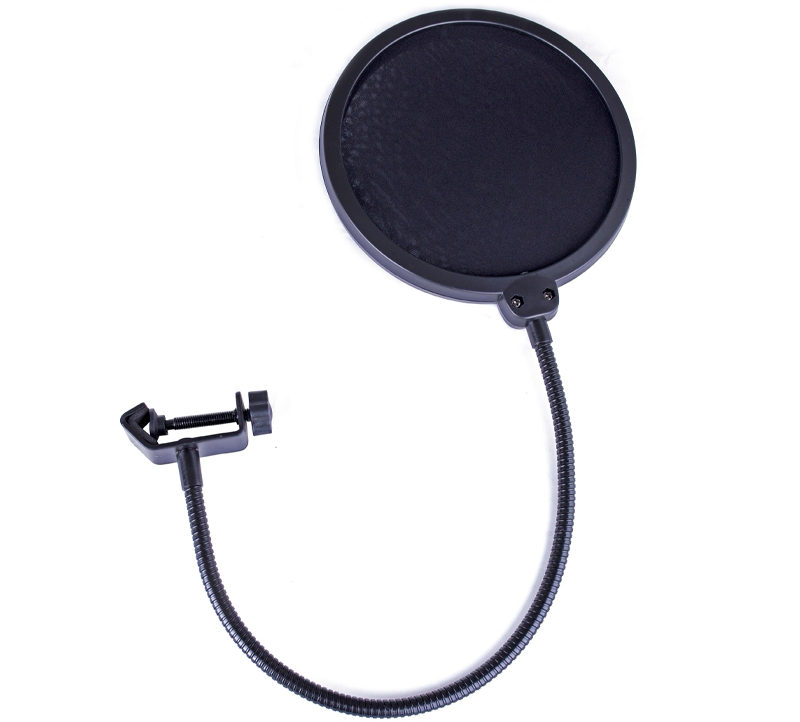 BOP Cover
* Large double filter
* Broadcast Recording
* Microphone BOP cover