Smartphone FM Transmitter Principle Introduction:
The smart phone FM transmitter realizes the communication between the single-chip microcomputer R7F0C807 and the smart phone APP through the 3.5mm standard audio interface, and controls the FM chip to transmit frequency modulation information through the I/O port (analog IIC), and realizes the application of the car FM transmitter function . With the rapid development of smart devices, related applications using headphone jacks are becoming more and more extensive, such as smart TV remote controls, Lakala card readers, and so on.
Smartphone FM Transmitter Features Introduction:
The smartphone FM transmitter APP is developed and designed based on Android 2.2, and the smartphone FM transmitter demo board can be controlled by this Android APP. Press the start button, and the APP sends the Manchester code to the demo board through the left channel interface to complete the frequency band selection. The Manchester code sent by the demo board is continuously decoded through the microphone interface, and the battery power is displayed in real time. This APP has MP3 playback function.
Screenshot of the main control interface of the smartphone FM transmitter APP: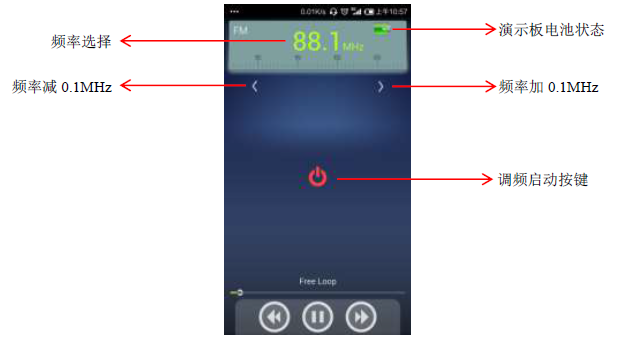 Smartphone FM Transmitter Circuit Board and Functions:

Smartphone FM transmitter hardware block diagram: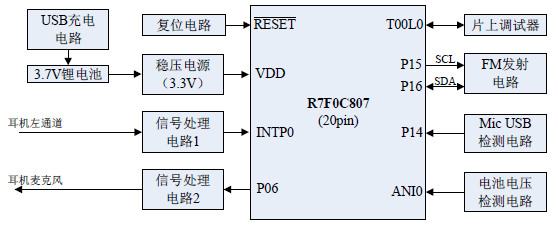 Screenshot of Smartphone FM Transmitter Circuit: